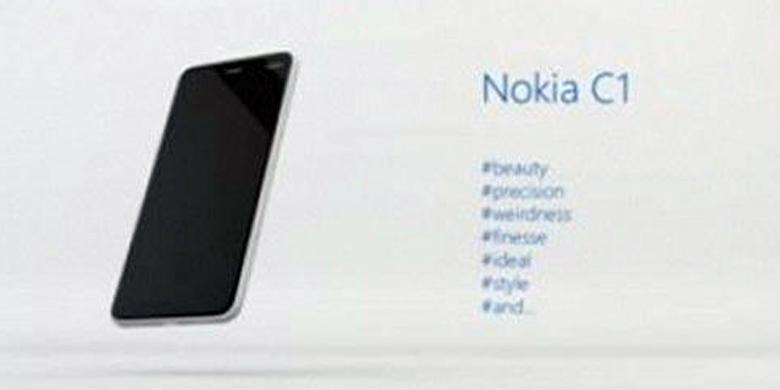 Having introduced the Android tablet N1, the Finnish company, Nokia is now rumored to be introducing a new Android smartphone. Smartphone was named C1.
Photos sightings Android device Nokia C1 was first circulated on Chinese-language website, tech.163.com on Monday (12/22/2014).
Nokia C1 mentioned will carry the 5-inch screen size resolution of 720p and using Intel chipsets with specifications of RAM 2 GB and 32 GB of internal storage.
At the rear, the Nokia embed main camera with a resolution of 8 megapixel sensor. While at the front, the Nokia C1 camera 5 megapixel resolution.
Nokia C1 will run Android 5.0 Lollipop with the interface made by Nokia itself, namely Z Launcher, the same interface used by the tablet N1.
However cited KompasTekno GSM arena, the Nokia C1 possibility of no more than a smartphone concept developed by Nokia and will not be mass produced.
Previous rumors that Nokia C1 will be manufactured by Taiwan assembly manufacturer, Foxconn, because Nokia itself is forbidden to produce smartphones until 2016, followed one clause of the agreement is currently being acquired by Microsoft.
Although prohibited from making a smartphone, but it does not make the Nokia broke. The Finnish company is currently developing a tablet N1 is scheduled to be released in the first quarter of 2015.