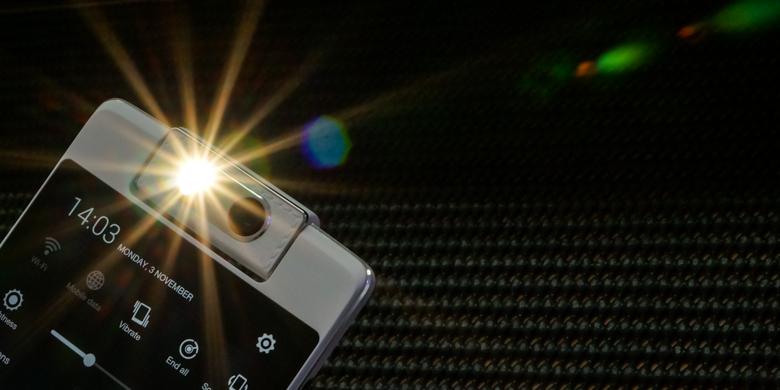 In addition to considering the "innards" in smartphones, usually we will also target the smartphone with a camera that has the quality and unique features.
Some output Oppo smartphone camera brings a unique, one of which is the Oppo N3. Oppo N3 has a 16 MP camera with a resolution of the lens made by Schneider-Kreuznach optics vendors.
Interestingly, N3 Oppo camera can be rotated and arranged to rotate automatically to the front and rear. With its ability to rotate automatically allows users to take panoramic photos automatically.
Unlike the usual panoramic image capture should rub smartphone from left to right, the automatic panorama shooting is enough to hold the position of mobile phones and let the camera automatically rotates to complete the panoramic photo was taken.
To control the camera automatically rotate this we can turn on the camera menu or using the remote control O-Click, which has a package with Oppo N3. With this controller allows us to set the rotary movement of the camera as desired.
As a companion camera, the camera application on Oppo N3 equipped with several shooting modes consist of Normal, Ultra-HD, Colorful Night, Beautify, HDR, Panorama, Audio Photo, GIF mode, Double Exposure, Auto Panorama, Super Marco, After Focus , and RAW.