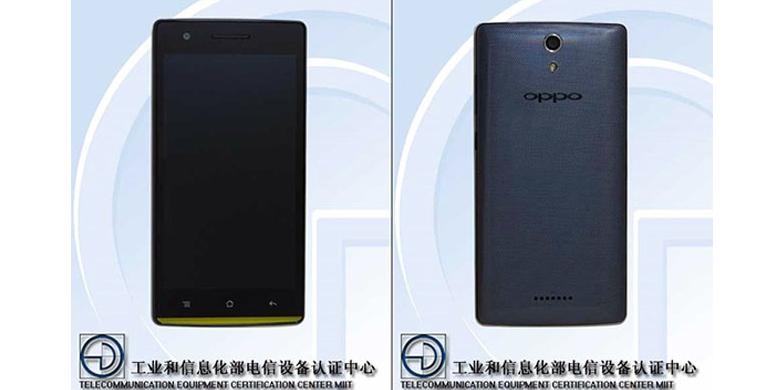 Oppo smartphone manufacturers reportedly is preparing a successor to the middle-class variant 7. Smartphone Oppo Find the named Oppo 3007 and has appeared on the website of Chinese state-owned certification, TENAA.
As quoted KompasTekno from GSM Arena, Saturday (11/29/2014), Oppo 3007 called carrying the 4.7-inch screen size and resolution of 720p IPS material and packing quad-core 1.2 GHz processor and 1 GB RAM.
See from the specifications, Oppo 3007 like its predecessor, Find 7 is intended for users with not much money, but still want reliable performance.
As for the camera, Oppo 3007 equipped with 8 megapixel sensor for the rear camera, and a 5 megapixel front camera. However, according to GSM Arena, the camera capabilities are limited to 720p video recording capabilities.
Judging from the leaked photo shown by the TENAA, looks back Oppo 3007 has a texture to make it more comfortable grip.
Another interesting design is polished green at the bottom of the smartphone body. On it there is a capacitive button Menu, Home, and Back.
Oppo 3007 called will run the Android operating system 4.4.4 KitKat, but no word yet exactly when the device went on sale.
In addition, the plan is not yet known whether it will sell Oppo smartphone variant of this middle class outside the Chinese market, including Indonesia or not.
Not yet known what price the Oppo 3007. However, if you see the specifications and segment targeted, the official price of the smartphone is not much different from the price Oppo Find 7.